When you are trying to reach potential clients, employees, or newsletter subscribers, you want to make sure the maximum amount of readers are opening your emails. Using a mass email service can allow you to see how many people are actually opening your messages, find out if your emails are ending up in main or spam folders, verify your emails, and much more. We've compiled a list of tactics that you can add to your wheelhouse to master the art of writing emails and ensure they are read by many.
4 Ways to Enhance Open Rates With a Mass Email Service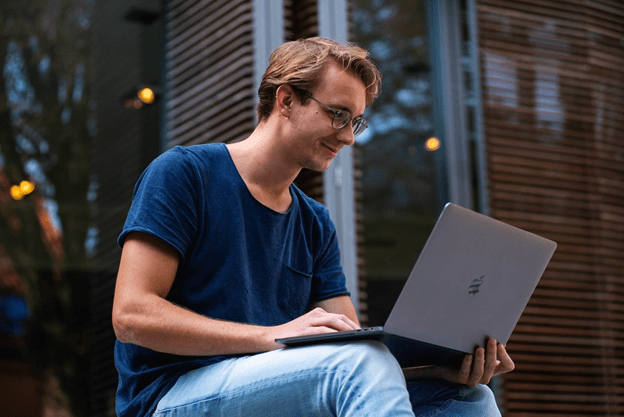 Image courtesy of Pexels.
1. Take Advantage of Your Mass Email Service
Taking advantage of the mass email services you are using means that you should be aware of its functions and adopt as many as you can to improve your marketing techniques. If you are already familiar with Gmail, there are plug-ins available for you to connect Gmail with a mass email service. This will not only assist you in sending bulk emails but in adding personalized messages to each contact and tracking the analytics of each campaign too.
Find a service that aligns with your company, what goal you want to achieve, and what kind of customer you are looking for. There are numerous different routes that each service can take you down, so it's important to do your research into the various options. Having a company and service that can comfortably guide you through your email marketing journey will save you time and effort, which will also make the process a lot more enjoyable for you.
2. Consider the Timing of Your Emails
When sending out marketing emails, do you use drip campaigns? How often are you sending out emails and how much time are you allotting between each one? What days are you sending them out? These are important questions to think about when developing your mass email marketing. Not only think about your company while deciding on a date to send your emails out, think about what is going on in the world or in your country. There may be holidays, national events, or specific times of the day that hinder your open rates.
Most emails are opened at the beginning of each week, but this is not the case in every industry. There is no exact date and time that will be perfect for every company to use their mass email service to send out company updates or recruiting emails, so you must discuss a date you and your team feel works with your company and its target audience.
3. Think About the Contents of the Email
Most internet users would much rather look at photos and watch videos than reading long bodies of text, and your emails should accommodate to that. Design your email messages to incorporate as many visual elements as possible, without overdoing it. As a rule of thumb, keep your text short and to the point — people tend to skim emails anyway. If you were to breeze through your company's email before actually retaining any information, your readers are going to do that too. It can be beneficial to make sure you find your messages interesting before sending them out to the public.
In years and years, it hasn't changed that people would rather look at something than read it, which is the same way with calls to action — not much has changed. The goal for any email is for your target audience to perform your call to action, making it the star of your message. Make the call to action clearly visibly like a clickable button or large graphic that tells the reader what to do. The balance here is to find a happy medium between adding in your promotions and calls to action while still being relevant, informative, and personable.
4. Add Personalized Messages to the Email
Sending out emails using a mass email service does not mean that you have to build generic and boring messages. Even though you could be sending out hundreds of emails at a time, there are simple ways to make it feel like you are only sending it to one person at a time. Add a personalized greeting to every email with the reader's name and a warm welcome. An example of something that breaks up the professionalism of an email is a greeting that is not work-related, such as the weather or holidays. To go above and beyond, add an extra line specific to each person, which can also be done using a mass email service.
Mass email services give you the freedom to send out hundreds of emails with the click of a single button, how great is that? These services offer so much more and can help you increase your open rates to in return receive more clients, customers, or invites. Including engaging text and visuals while personalizing every single email will further your chances of building relationships and growing your business.