PowerPoint templates are quite useful for business presentations. They are used in various aspects of a business organization in order to serve as a guide and benchmark of how things should be, to make things easier for employees, cut costs, and boost overall productivity. These business templates are valuable for any organization, big or small, because they help promote smoother, more streamlined, and standardized operations. At the end of the day, these templates help businesses achieve organizational goals and are therefore necessary, if not crucial, every step of the way.
SlideHunter Offers Thousands of Free Business Presentation Templates
When you're in need of presentation templates that can help you get the job done perfectly and in more than half the time, and at no cost, you need to visit SlideHunter.com. SlideHunter offers thousands of beautifully designed free PowerPoint templates made by professionals.
These templates are especially useful for business, when you want to cut the time it takes creating almost the same presentations over and over, or if you just need some leeway so you can concentrate on things that matter, such as growing your business. For employees and business owners alike, whether for startups or large multi-national corporations, you'll find that SlideHunter has a wide array of templates for all your needs.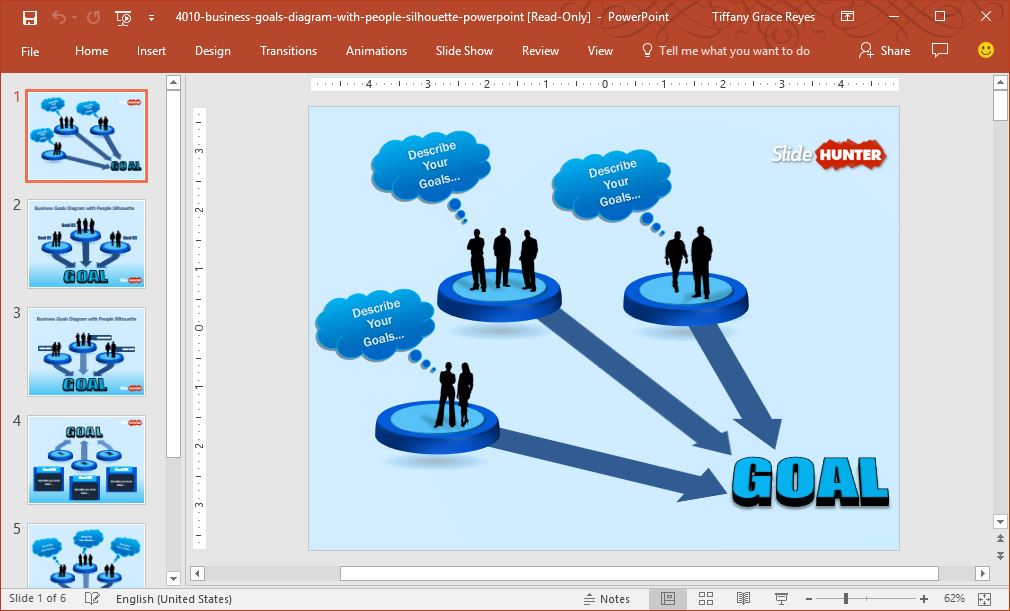 It's common knowledge that presentations are one of the primary means for a company or organization to connect to potential customers, existing clients, investors, employees, or the general public. Presentations are one of the ways you as an organization can communicate with your audience, express your idea, and maybe even convince them to buy your products. That's how presentations can be powerful, and this is also why companies spend hundreds, if not thousands of dollars annually churning out presentations.
Whether you'd like to be in control of how you want your presentations or you'd rather save your time and money on something else, you'll learn that using Slide Hunter's templates for PowerPoint presentations can be a breeze and can give you more benefits in the long run.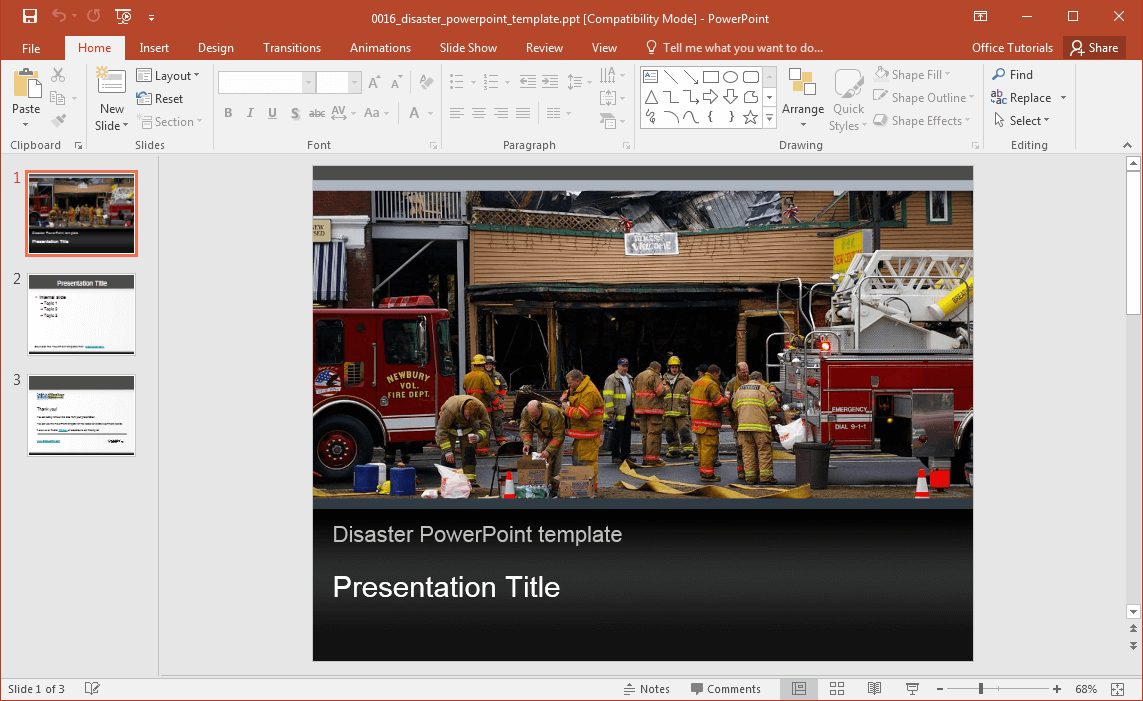 A look into the SlideHunter portal will give you a diverse selection of templates, tidily organized into categories for easy lookup. There are templates specially made for various aspects of business, such as; for employee orientation, accounting reports, marketing strategy, financial reports, logistic plans, project management, and so many more. There are also more generic templates that come in countless PowerPoint templates for free download to suit any theme, brand, color scheme, or topic. Therefore, being generic doesn't really mean it would look the same as every other presentation, as you also have plenty of customization options to make your brand stand out with every slide.
These templates are made by experts and professionals themselves, so you can be sure that whatever template you use for a specific task, your slideshow will always come out looking superbly interesting, engaging, and memorable.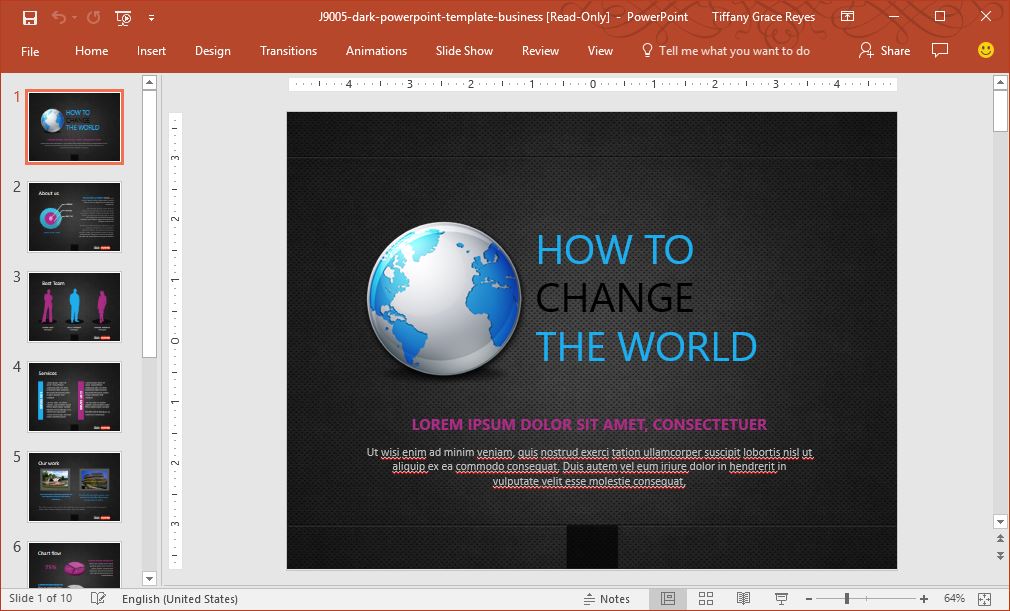 Enjoy Numerous Benefits for Using SlideHunter Templates
Using templates for your PowerPoint presentation can bring many benefits for you, your audience, and your company. Therefore, it is a win-win situation at no cost at all, since the presentation templates are free.
These SlideHunter templates already have pre-defined formatting. Hence, you can be sure that your slideshow is optimized for best projection and viewing, and that everything on the slides is clear and readable.
These templates serve as blueprints for your presentation. With SlideHunter's templates you already have a reliable guide as to what kind of information you should put in your slides. This helps you to keep your deck within topic while keeping your content highly relevant and concise.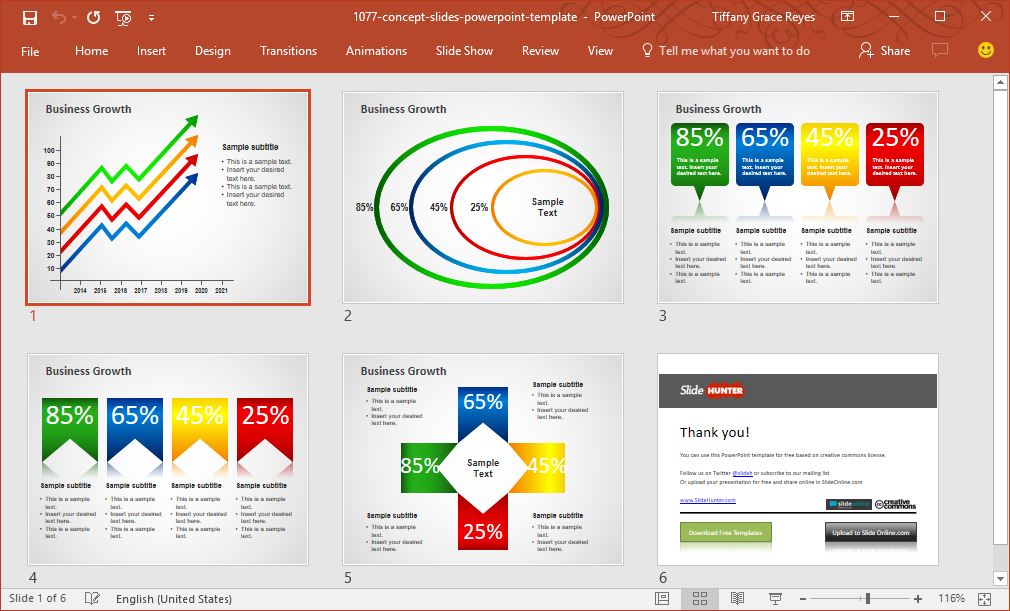 SlideHunter templates allow you creative ways to present. With features similar to premium templates, you get a level of editability for slides that is hard to find in common presentation templates. Not only can you edit the given maps, diagrams, illustrations and charts but also copy slide objects to create your own unique layouts. Whether you're looking for an editable SWOT analysis diagram, a world map, silhouette art or complex business diagrams with editable slide objects, SlideHunter.com has it all.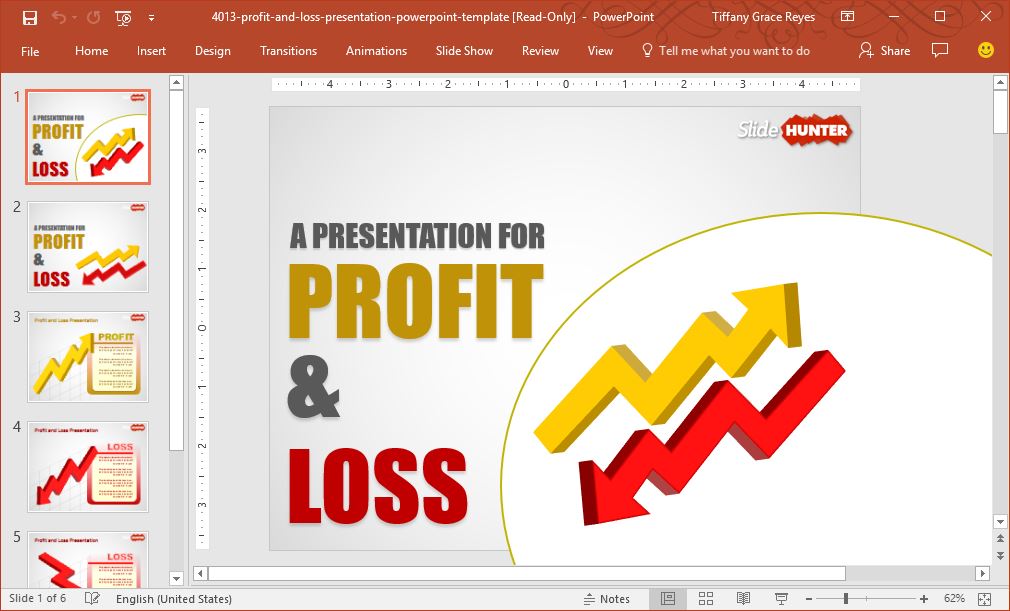 Get Started with Your Presentations Using SlideHunter
Fourth, you save time, money, and energy. You or your employees will take up less time to come up with designs that suit your message and brand. This also means you spend less money and other resources on putting up a well-made slideshow together. Imagine how much you can save in the long run. Templates are compatible with major versions of Microsoft Office as well as Keynote and LibreOffice. You can also import the .pptx templates into Google Slides and take full advantage of collaboration features available in this presentation tool.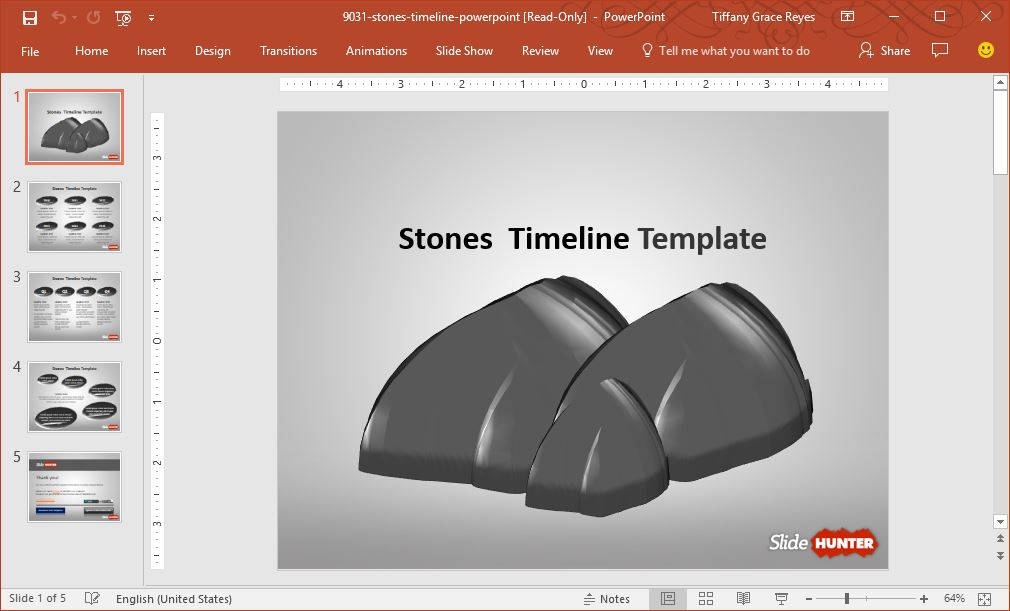 Then lastly, there's the convenience and increased productivity that allows you to concentrate more on things that matter for your business. This way, as a business owner, you aren't tied up on your desk doing paperwork. You have enough time and energy to go out there and make your business grow. As an employee, you're also focusing more on performing your duties, getting more things done and becoming more prepared with your speech for your presentation.
These are just some of the numerous benefits of using SlideHunter presentation templates. You can try it out yourself and get started with your own presentations by visiting the SlideHunter portal and downloading your own templates today.