When you find an interesting video on the Internet, do you ever want to find the original video, and know more about the video creator? If your answer is positive, please read on. In this article, you will learn how to reverse search videos using the top 3 reverse video search engines.
Part 1. Some Basics about Reverse Video Search
As the name implies, reverse video search is a process by which a search engine uses the colors and pixels present in a video to find out the locations where an exact copy of the video appears on the Internet. Technically, the process of reverse video search is quite similar to that of reverse GIF search and reverse image search.
When do you need to do reverse search videos? Imagine that you shot a video about your snorkeling tour in Thailand, but you're missing a few seconds of usable footage. You could perform a reverse video search, you will find similar video clips matching the characteristics of the underwater world, reef sharks, clownfish, sea turtles, and corals, etc. Reverse research is helpful for video editors to find new clips, and add them to their existing footage. Besides, you could regularly check if anyone else has republished your video to other platforms without your permission.
Part 2. How to Do Reverse Video Search?
We know that keyword search is mainly based on the descriptive text to identify and match videos on the search engine. But if your video is not tagged, how can you find the video source? No search engine can directly tackle video reverse search queries at this moment, but we have a workaround solution – reverse image search. Simply speaking, we can take a clear screenshot from the video and perform a reverse image search on it. Search engines can identify the exact video from which the screenshot was taken and return some accurate results. The different results will depend on the visual search technology and image matching techniques that the search engines are using. We will detail on top 3 methods to reverse search a video.
1. Reverse Video Search with Google Image
Google does not provide the service of reverse video search so far. However, you can try the comprehensive search engine – Google Images to search videos using images. The best advantage is that this free service has no restrictions for the file upload size and image type. You have a high success rate of finding the target video.
Follow the steps below to reverse video search in Google Image.
Step 1. Play the video that you want to do a reverse search on, then take a screenshot and save the screenshot image to your desktop. Please make sure the video frame is clear in this step.
Step 2. Go to Google Images, click the camera icon (see picture below) and you will see a dialogue that asks you to upload images.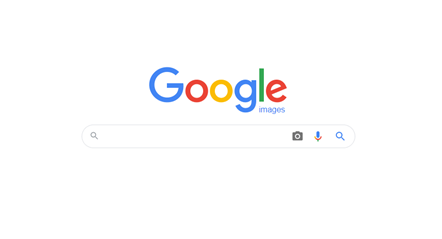 Step 3. Hit on the Upload an image tab and then click Choose File to upload the screenshot that you stored on the desktop.

Step 4. Google will quickly analyze the image and display the matching results, you only need to click More > Videos to check the results and find the source of the video.
2. Reverse Video Search with Shutterstock
Shutterstock website has millions of royalty-free photos and videos contributed by its loyal users which help you make videos without hassle. Unlike other search engine services, Shutterstock has a section specifically for users to reverse search videos using JPG and PNG images under 5MB.
You can reverse video search in Shutterstock this way.
Step 1. Open www.shutterstock.com in your browser, then it will automatically direct you to the footage section.
Step 2. Click the FOOTAGE option in the top menu bar  (see the picture below).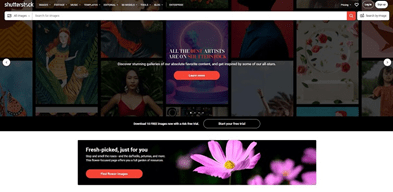 Step 3. Now hit Search by image, then drag and drop your video screenshot onto the upload area. Alternatively, you could click on Or, upload to add the screenshot.
Step 4. Wait for a little while, Shutterstock will display all stock video footage that meets your requirements.
3. Reverse Video Search with Berify
Berify is a good reverse video search engine that you can use to search over 800 million images along with image data from Google, Bing, DuckDuckGo, Yandex, and more. It requires you to sign up and upload the image using your computer or mobile phone. There are 3 membership plans for your different needs. If you choose the free plan, you can perform up to 5 reverse searches to find out where your images are being used on the Internet.
Use the Windows/Mac screenshot utility Windows Snipper Tool or third-party screenshot software to take a snapshot of the video that you want to search on your computer, then follow this tutorial to reverse video search in Berify.
Step 1. Open the Berify site www.berify.com in your web browser.
Step 2. Click SIGN UP FOR FREE, fill in your information tosubscribe to a membership plan.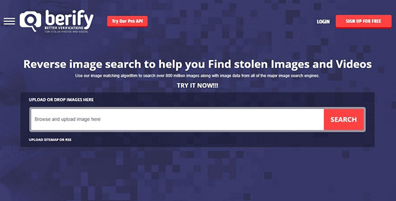 Step 3. Log in to your account, upload or video screenshot to the search field on Berify's homepage.
Step 4. Wait for a short moment wait for the search process of similarity matches to complete, at last, you can review all matches for your uploaded screenshot.
Further Reading – How to Take a Screenshot on Windows/Mac?
To do reverse video search, the first thing you need to do is taking a screenshot from the video clip. Please make sure the video frame is clear so you can find the most comprehensive results possible.
How to Take a Screenshot of the Video on Windows?
Play the video in your multimedia player and pause it at the point you want to take a still from it. Choose either method below to take a screenshot on a Windows computer.
A. Press the Windows key+ Print Screen key (it could also be labeled as PrtScn or PrtScrn). The screenshot of the entire screen that you just took on your computer will automatically be saved to This PC > Pictures > Screenshots.
B. Click the Windows logo key at the lower left side of your screen, scroll down to find the Windows Accessories, unfold that folder, you will soon find the Snipping Tool. Then you can use the Windows cursor to complete capture for a region or a full screen. Finally, please right-click the screenshot image and save it to your computer in PNG or JPEG format.
How to Take a Screenshot of the Video on Mac?
If you are using Mac, there are several hotkeys to help you capture the entire screen, a particular portion of the screen, or just a window.
A. Capture the entire screen by pressing Shift + Command + 3 on the keyboard.
B. To capture a portion of the screen, you should press Shift + Command + 4 on the keyboard.
C. To capture a window or menu, please press Shift + Command + 4 + Space bar.
Follow the above-mentioned instructions and you will find it is not difficult to reverse search a video.