Whenever you're in front of a crowd, big or small, creating a strong, professional, and compelling impact is a must. This is especially true when you're representing a company or brand, or if you're out to inspire an audience or convey an idea.
While you may have a well-rehearsed spoken presentation, your whole presentation will still fail if you have a problem with your slideshow. This problem can be found in various aspects of your slides, such as design, text, visuals, graphics, effects, and animations that lack harmony and balance. A deficiency or problem in at least one element in your slides can ruin your whole presentation. Therefore, your presentation should be stunning and professional-looking to adequately back-up your great idea and sell it to your audience.
You will find that a PowerPoint template can help you easily create a professional looking presentation without spending a huge bulk of your time and effort. This way, you still have enough resources left to do other things, such as rehearsing your speech, preparing your event, or running and growing your business. Therefore, powerful PowerPoint presentation templates, such as those found at FPPT.com, can help you take out the extended time and hassle of slideshow-making and ensure you will have great-looking decks every time.
FPPT.com contains a reliable and convenient template collection, consisting of thousands of slide decks that are perfect for every need. Whether you're looking for a template for school, business or personal use, there's a perfect template for you.
Wide Array of Professional-Looking Presentation Templates for Everyone
From marketing distribution to family tree templates, FPPT can provide expertly designed templates for single slides to complete sample presentations. This is because FPPT is your one-stop shop for all your presentation needs, as it even contains tips and guides for beginners, intermediate, and advanced users alike.
FPPT not only offers more than 10,000 free PowerPoint templates from its own collection but also gives reviews for third-party templates, making it a giant resource for finding all kinds of presentation templates for PowerPoint and other presentation apps.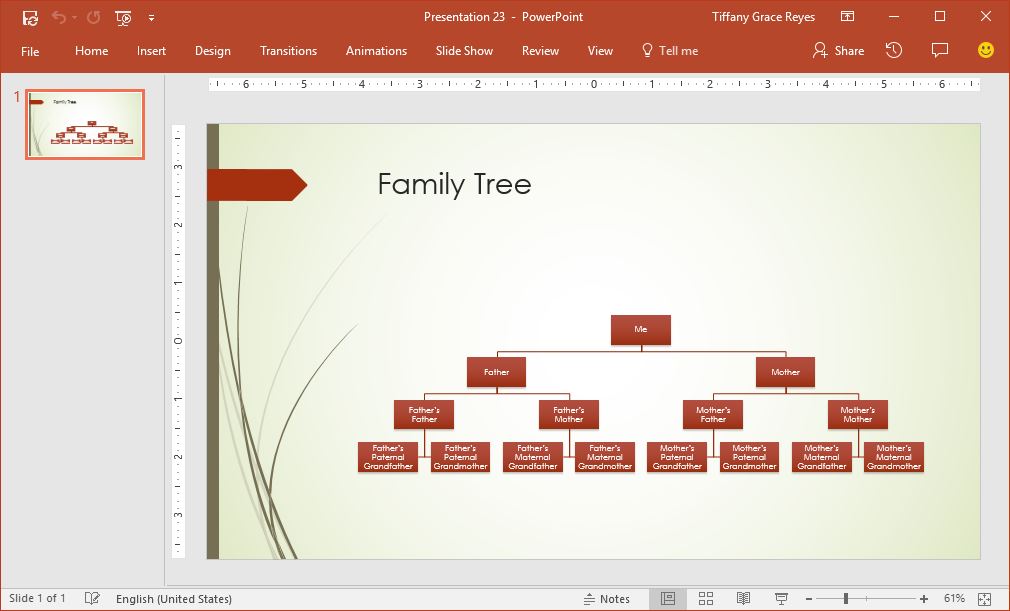 There are templates for various business purposes, such as reports, financial analysis, company profiles, business conventions, startup proposals, and many more. For school, there are also templates especially dedicated for specific subjects, and even school events such as History Month, Health Awareness, Sports, Graduation, and many more. Meanwhile, if you want to hold events and would like your guests to have something memorable to watch, you can also use presentation templates to display a digital photo album or an event-related slide.
There are also templates for various occasions and holidays that you can use for work, school, organization, community, or personal use. These free seasonal templates include PowerPoint themes for summer, spring, spring break, vacation, Thanksgiving, Halloween, Valentine's Day, New Year, Graduation, Mother's Day, Veteran's Day, Fourth of July, and Christmas, to name a few.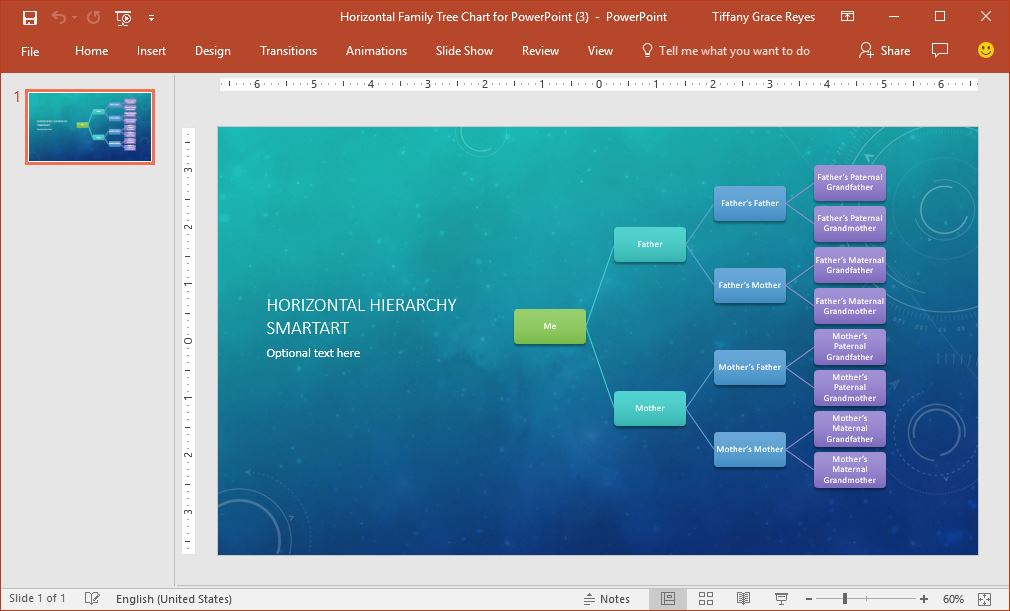 Easily Customizable Templates
All of the templates from FPPT are free and can be downloaded to your mobile devices or computers, with compatibility for all recent PowerPoint editions. Furthermore, the templates come in standard and widescreen formats, so you have an option for optimal projection. And if you're on the go or want to work even if you're not in front of your computer, you have an option of using the cloud through Microsoft's OneDrive. Just remember to login using a Microsoft account to get started. This way, you can just download your selected template from FPPT, save it to your computer, or save it to your OneDrive account so you can get a hold of your templates anywhere you are.
The template layouts are quite easy to edit. The slides have been designed in such a way that the contents of the template you download are generic enough to be moulded according to requirements.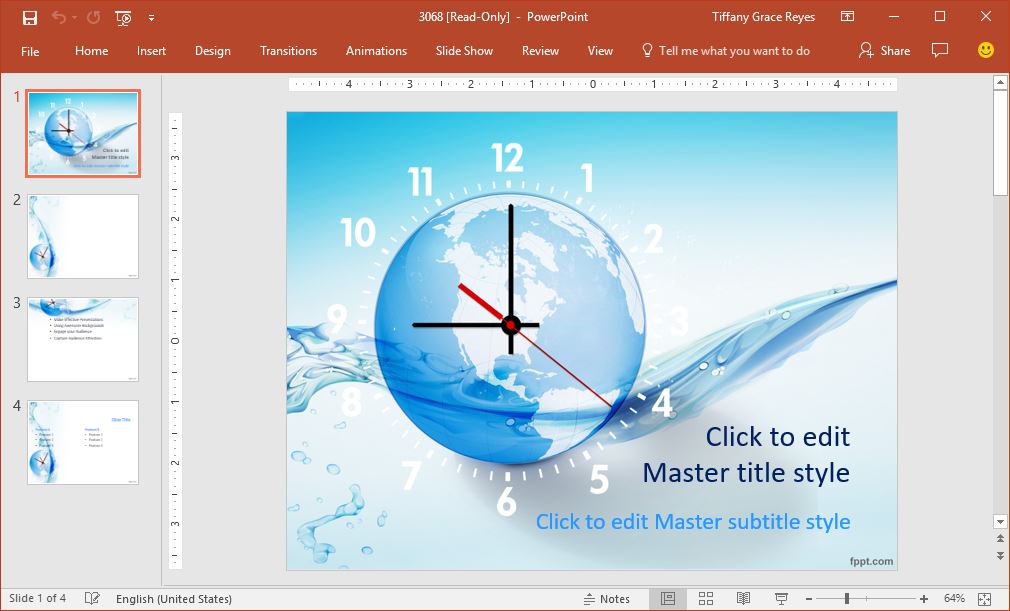 The templates are all professionally designed as if you have commissioned a designer yourself. This is because these templates are easily customizable. There are templates that already come with their own set of variants. Then  there are also those that you can customize yourself. Still, customization is easy as PowerPoint itself has many options to make any presentation look unique and brand-oriented if necessary.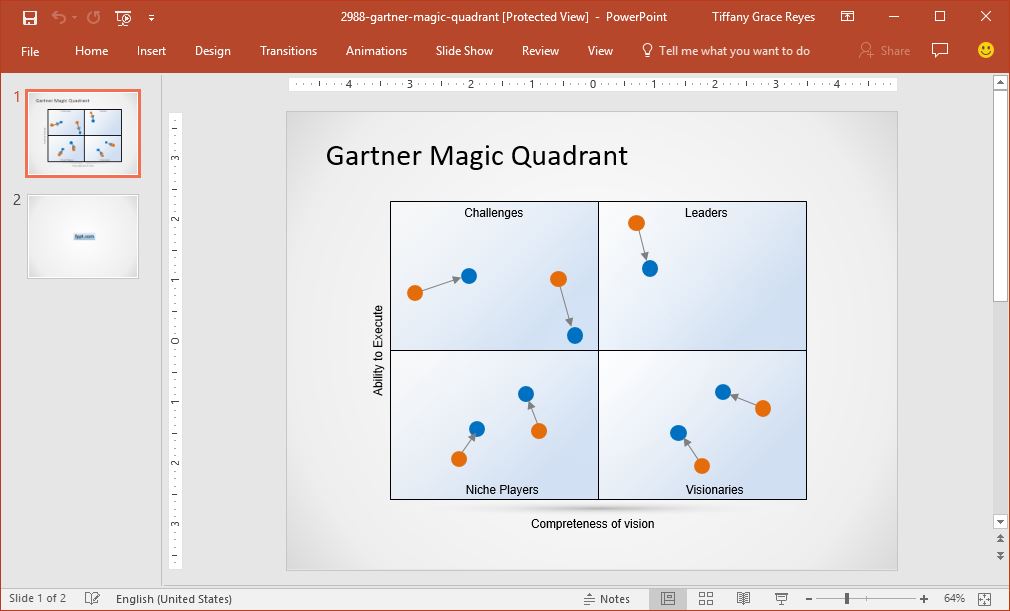 You can customize any selected template by going to the Design menu in the Ribbon. You can change the styles by going to the Quick Style menu, change your backgrounds by going to the Format Background option, where you can add patterns or upload your own images to make them your background. You can also insert your company or organization logo and slogan to further personalize your slideshow.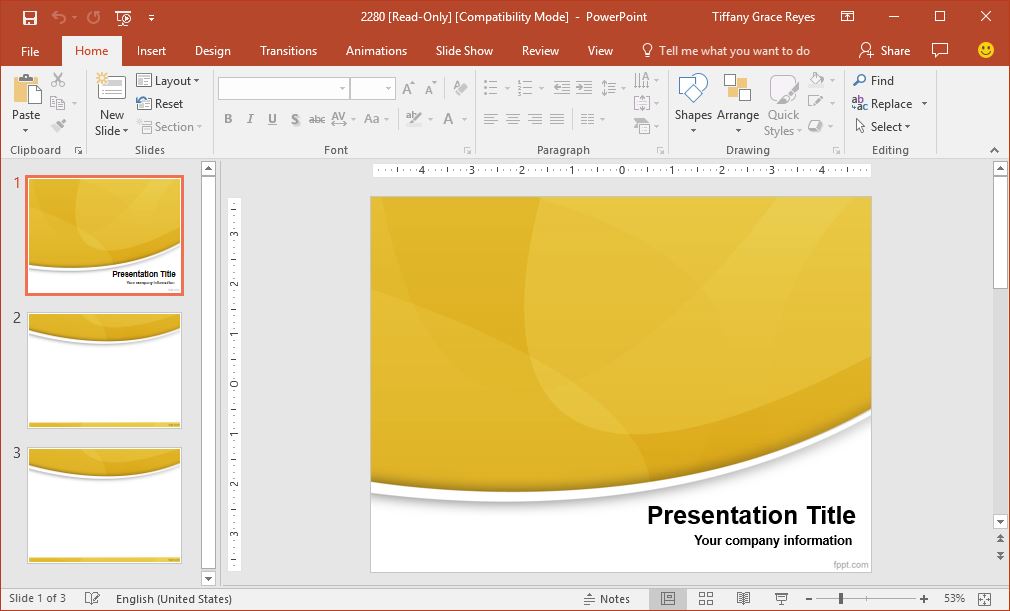 FPPT templates also have placeholders and guides to help you keep things simple and clean. This way, you avoid distracting and unnecessary slide elements that would compete with the message you want to convey and leave your audience confused. By following the given guides, you are easily on your way to creating powerful, professional PowerPoint slideshows with stunning backgrounds and great-looking effects.