If you want to waterproof your iPhone 6S, Apple cases are a 100% essential. While the iPhone 7 came out with water resistance – and we'd say that's not even enough to protect it – the iPhone 6S has very little protection against water. Keeping in mind that Apple warranty doesn't cover water damage, and you'll know that Apple cases for waterproofing are a total must-have.
In this article, we'll show you six Apple cases you can choose from to keep your iPhone 6S totally safe from water ingress:
Punkcase Studstar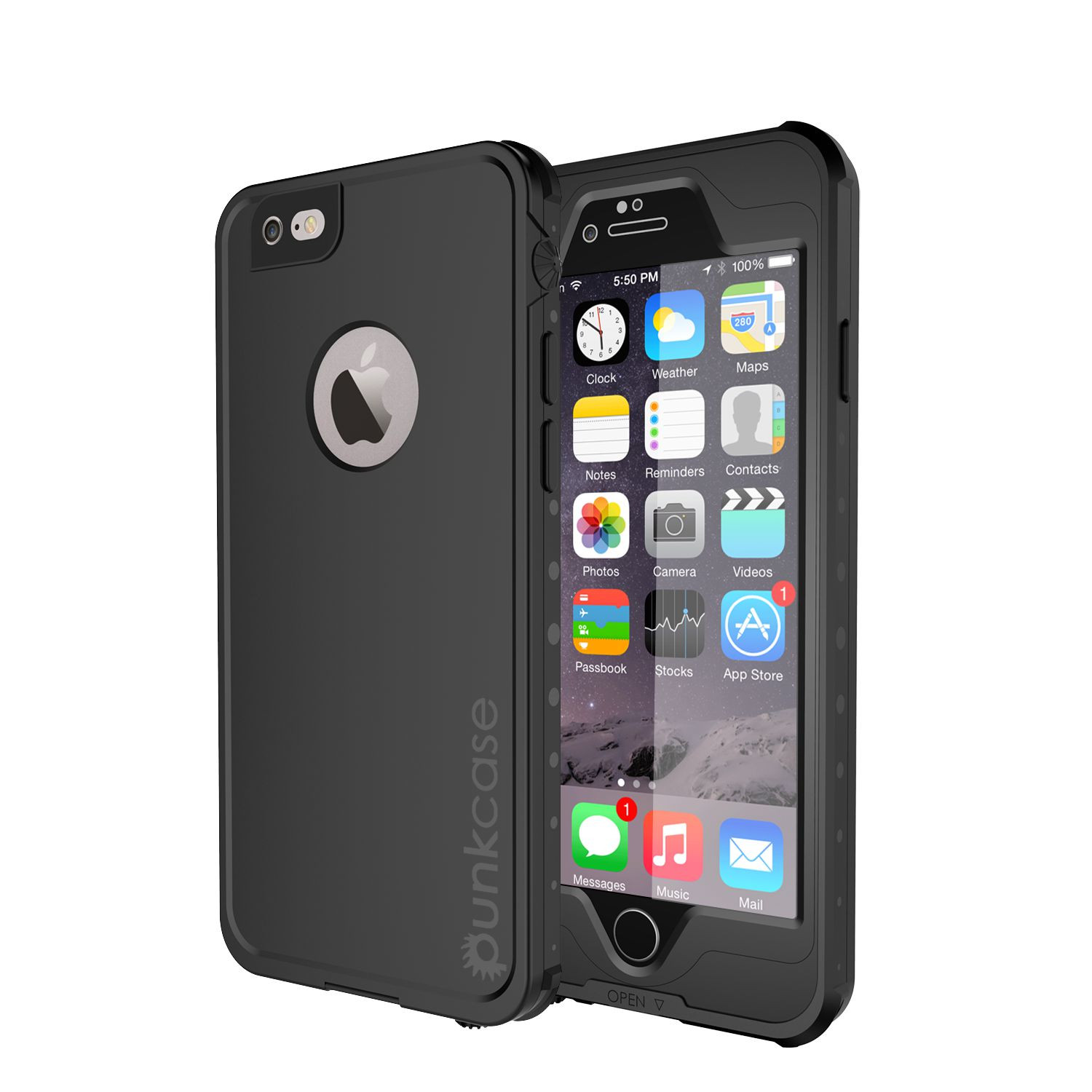 We're kicking off the list of waterproof Apple cases with the Punkcase Studstar. It's remarkably similar to the LifeProof Fre, a popular Apple case that blocks out water, dirt and snow, and keeps your phone safe from drops. The Studstar is very similar in a lot of ways. Here's how it protects your iPhone 6S:
Waterproof up to 6.6ft – keeps your iPhone 6S totally safe from water ingress

Drop proof up to 6.6ft – total military grade ruggedness to prevent your phone breaking in case of an accidental drop

Snow and ice proof – ready for even the harshest winters

Sand, dust, dirt, lint and mud proof
The great thing about the Studstar is the price. While the very similar Fre will run you $79.99-$89.99, the Studstar is just $29.98. A huge saving to be made.
Punkcase Punkjuice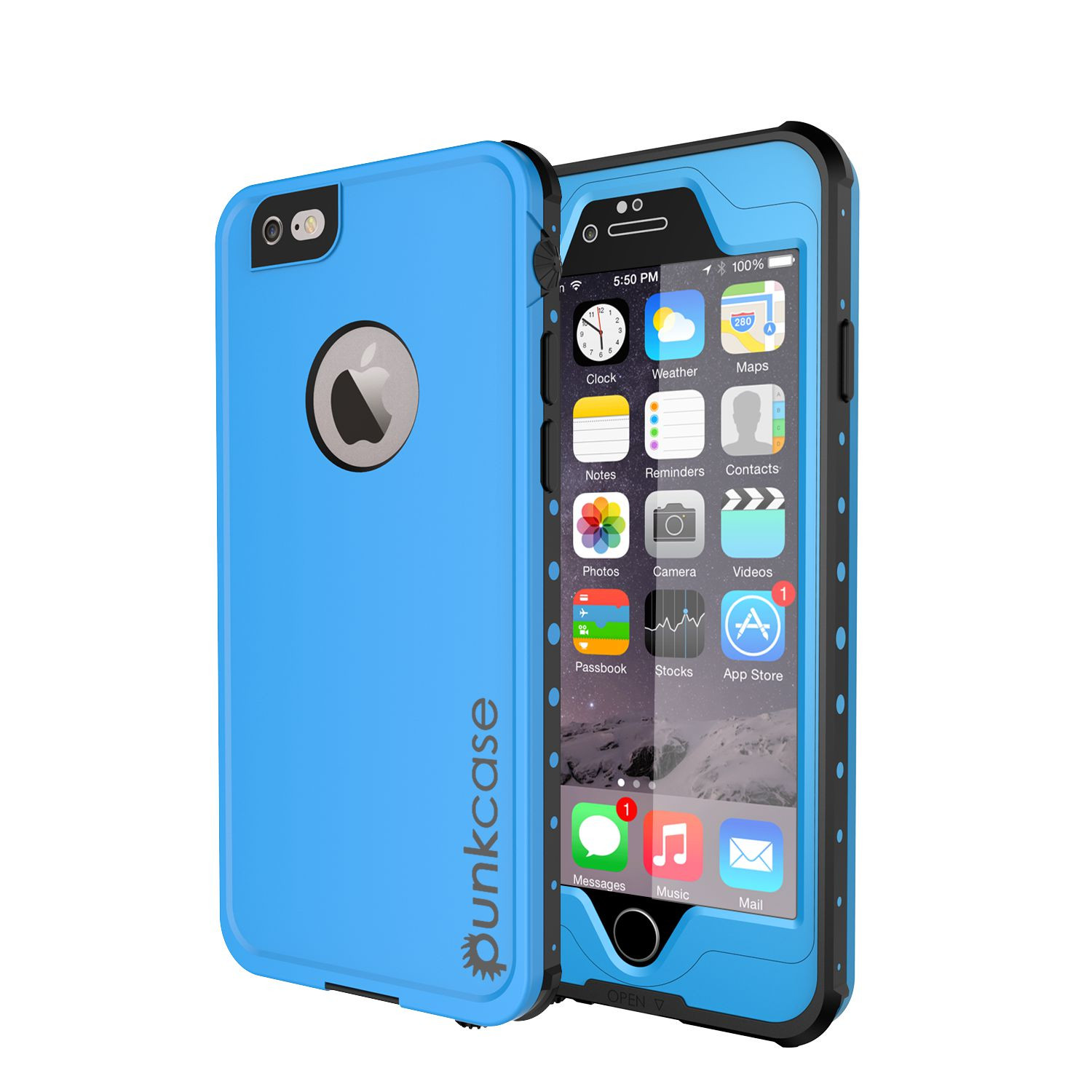 The next of the waterproof Apple cases on our list is a little different. Not only is it waterproof, it actually extends the battery life of your 6S, too. It's super rare to find battery powered cases that can withstand dunking in water, so this is certainly a special case.
For $89.98, you'll get:
Battery life improved 120%. So a 5 hour battery life becomes a 12 hour battery life. Impressive, huh?

Waterproofing

Ice and snow proofing

Dirt, dust, mud proofing

Anti-shock construction with raised bevels, heavy duty build and rounded bumper corners
Ghostek Atomic 2.0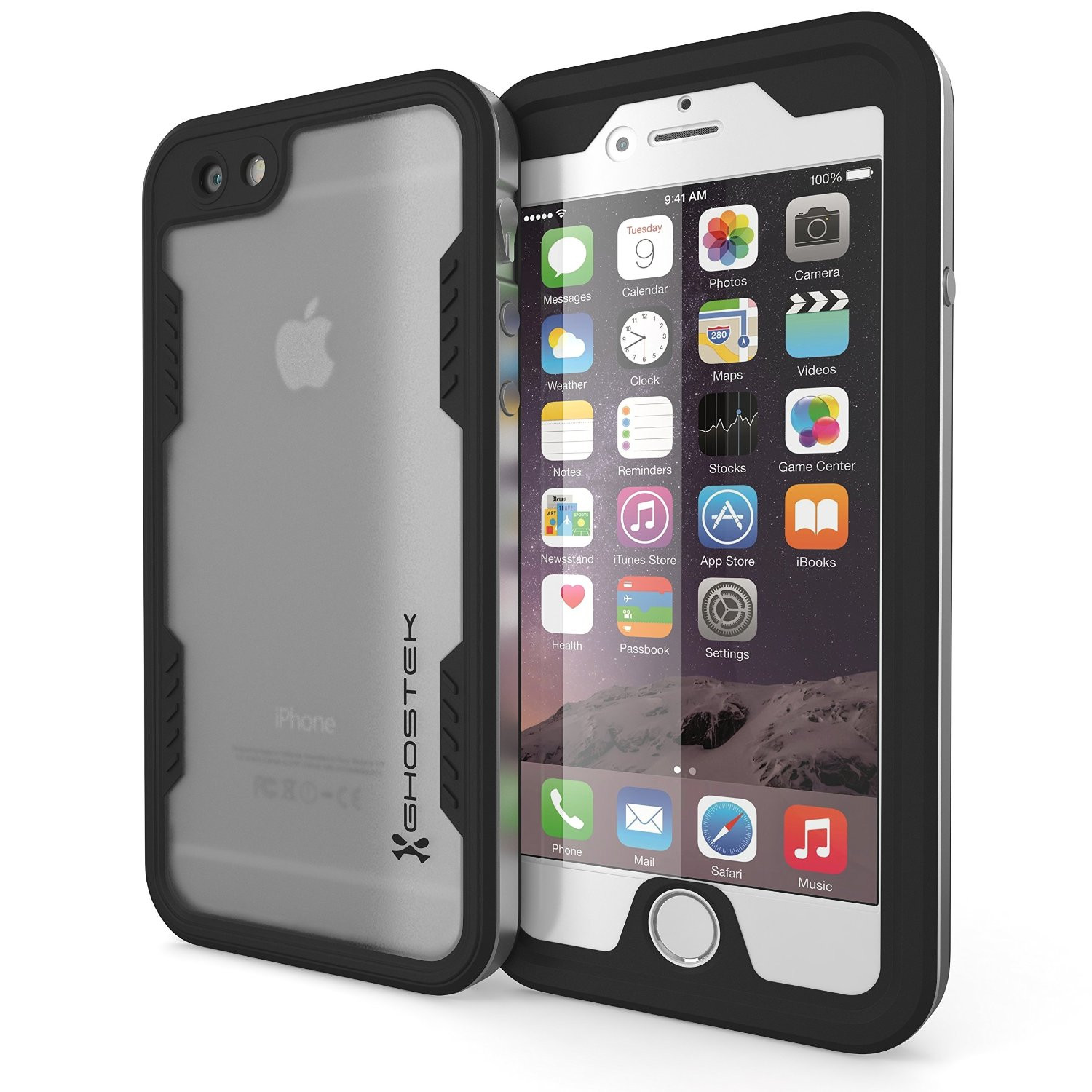 If you're trying to find clear waterproof Apple cases, you may have been struggling to come up with something. Look no further than the Ghostek Atomic 2.0. It's waterproof up to 3.3ft, and has a translucent back case. It also protects your phone with:
Dust, dirt and mudproofing

Ice and snow proofing

An internal aluminum frame that is one of the best features available to withstand drops and shocks

A non-slip grip for you to hold onto

A raised bevel and screen protector to ensure your display stays 100% intact
You can get all of this for $44.98.
Punkcase Crystal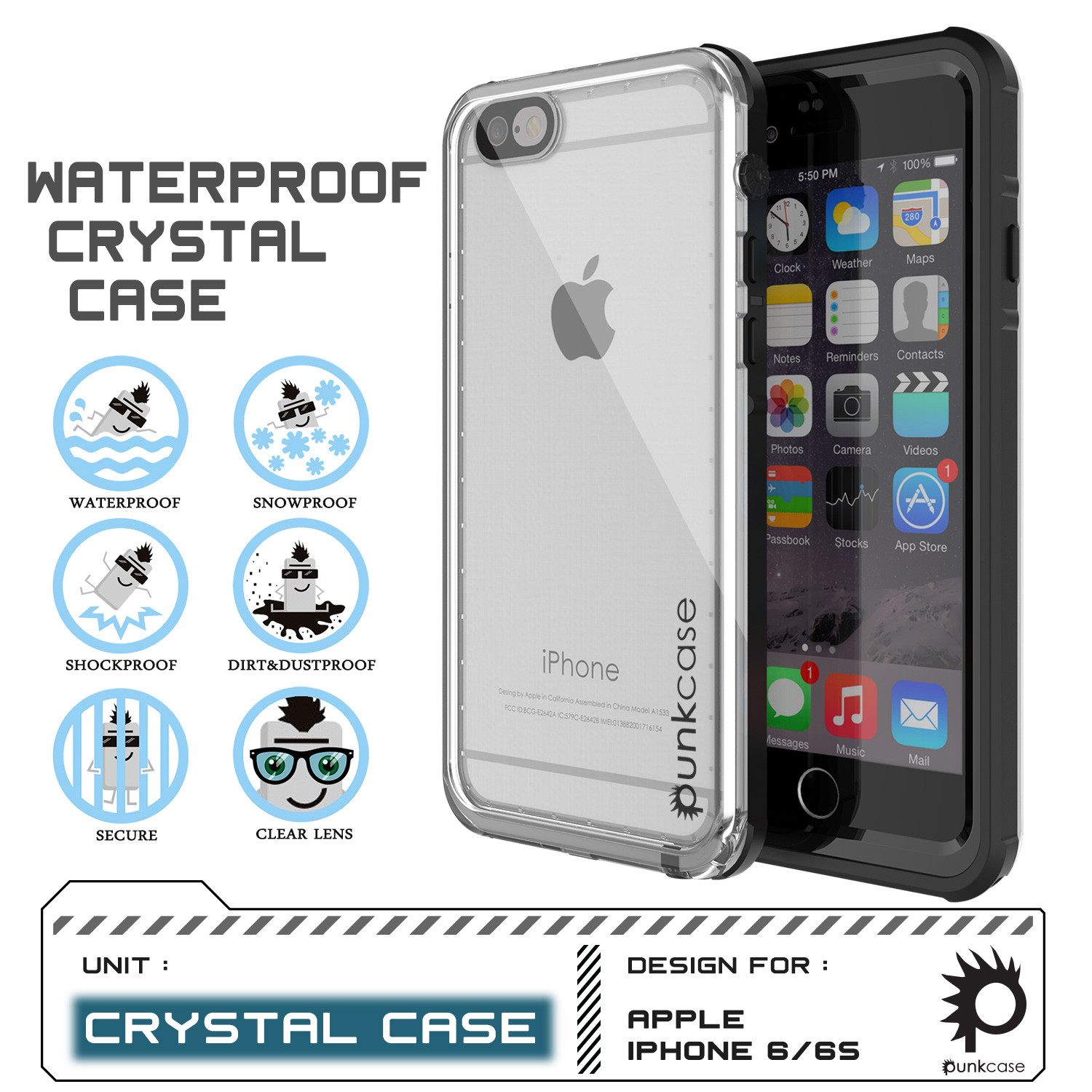 If clear and waterproof floats your boat, but your budget won't stretch to the Atomic 2.0's price tag, the Crystal might be the best choice for you at $39.98.
Like all of the Apple cases on this list, it's totally waterproof, but it's also got the transparency some iPhone 6S users crave. Now you can protect your phone against just about everything, while still having the Apple logo shining through.
Here's how it protects your iPhone 6S:
Total waterproofing, iceproofing and snowproofing

Heavy duty design to resist shocks

Full protection against ingress of mud, dirt, dust and lint

Transparent back case made from TPU gel, a material used to help phones withstand shock
Punkcase Spikestar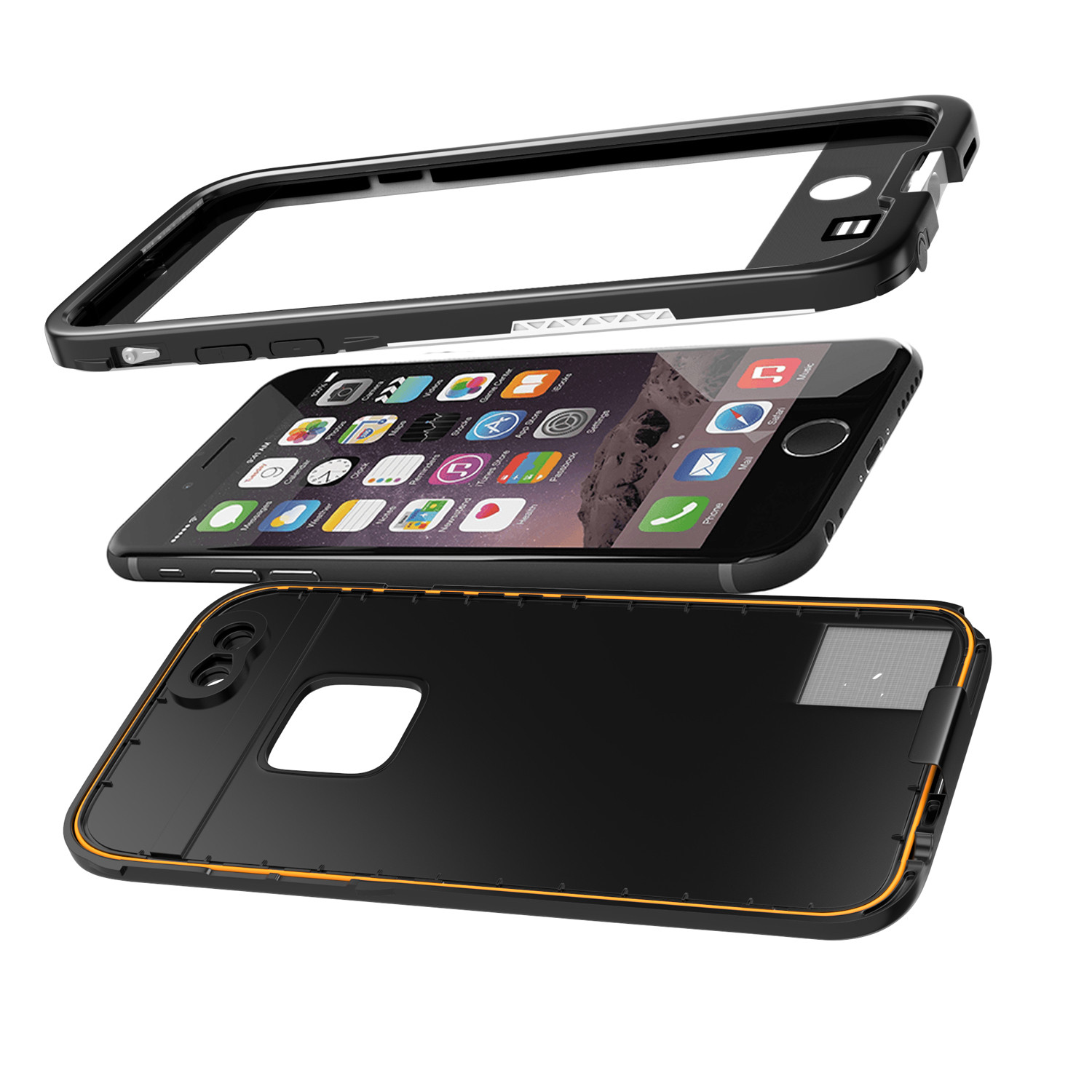 This is one of the simplest looking Apple cases on our list, perfect for if you're looking for a straightforward waterproof case. It's $25.98, and here's what it can do to ensure your iPhone stays totally safe:
Waterproofing protection up to 6.6ft for 10 minutes, thanks to the inbuilt sealing protection (IP68 rated)
Protection against dust, dirt and mud getting inside your phone

Shell hardness to the case, to prevent damage when you accidentally drop your iPhone 6S

Inbuilt screen protection with touch sensitivity and scratch resistance
Ghostek Nautical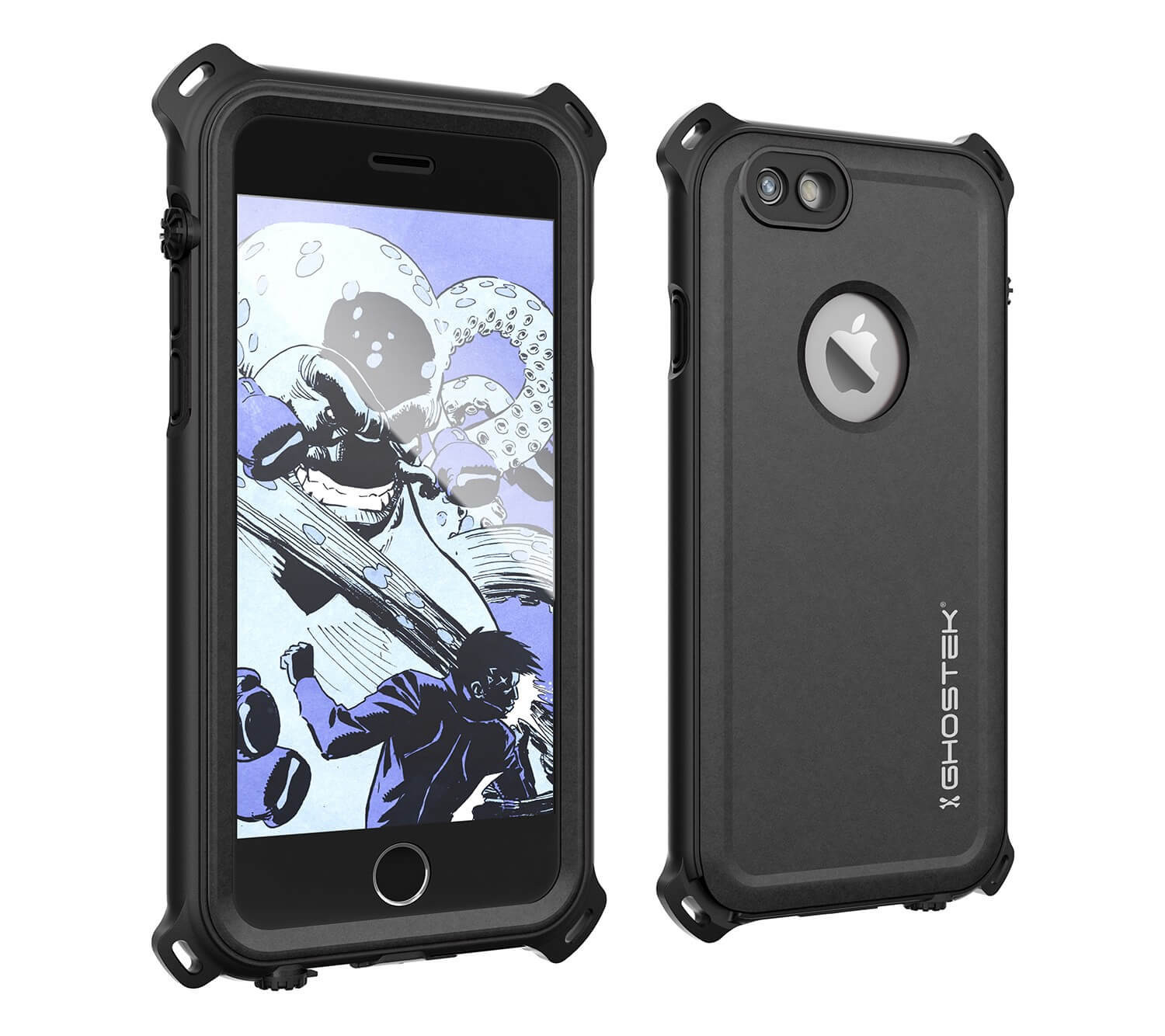 Last but not least on our list of Apple cases is the Ghostek Nautical. This waterproof case has a whimsical, unusual shape because of its protective air cushion corners.
Here's how it can keep your iPhone 6S fighting fit, no matter what the conditions:
IP68 rating and full waterproofing, ensuring no water ingress

Dust and dirtproofing

Mudproofing – bring on the adventure!

Ready for winter with ice and snow proofing

Interior air cushion layer that absorbs impact, preventing drops from harming your phone

A tough back case cover and raised bevels
So now you've checked out our six top Apple cases for waterproofing your iPhone 6S, which is your favorite?
Apple cases